One of the questions when equipping a bathroom in an apartment or a private house is the feasibility of installing a bidet. Often they refuse to purchase it because they do not quite understand how to use it and for what purpose.
Bidet in practice
In most cases, a bidet is necessary for people with disabilities, as well as for those who suffer from hemorrhoids. It allows you to facilitate hygiene procedures for the care of the lower body, and reduce the time for their implementation. Most often, a bidet is used for the following purposes:
for washing the anus (in the presence of hemorrhoids and pain when wiping with toilet paper) and genitals, perineum (as an additional procedure to the main body wash);
to serve sick people (a bidet is much more practical and safer for those who find it difficult to climb into a bath or shower).
In addition to these two main functions, a plumbing fixture can serve as a small bath for washing feet, and hands, and even bathing small children, provided it is kept perfectly clean.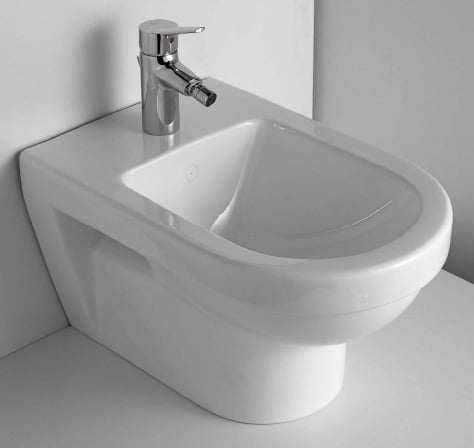 Varieties of bidets
A bidet is a low plumbing fixture that looks like a toilet bowl. A mixer and a faucet with a movable head are usually attached to the back wall so that you can easily change the direction of the water jet. Sometimes a bidet is combined with a toilet.
In general, plumbing for maintaining genital hygiene is divided into 3 types:
2 in 1: toilet with bidet function, installed in small bathrooms and toilets;
Hygienic shower – combination shower with flexible hose;
Lid-bidet – installation is made on any toilet.
The models are made of porcelain and faience.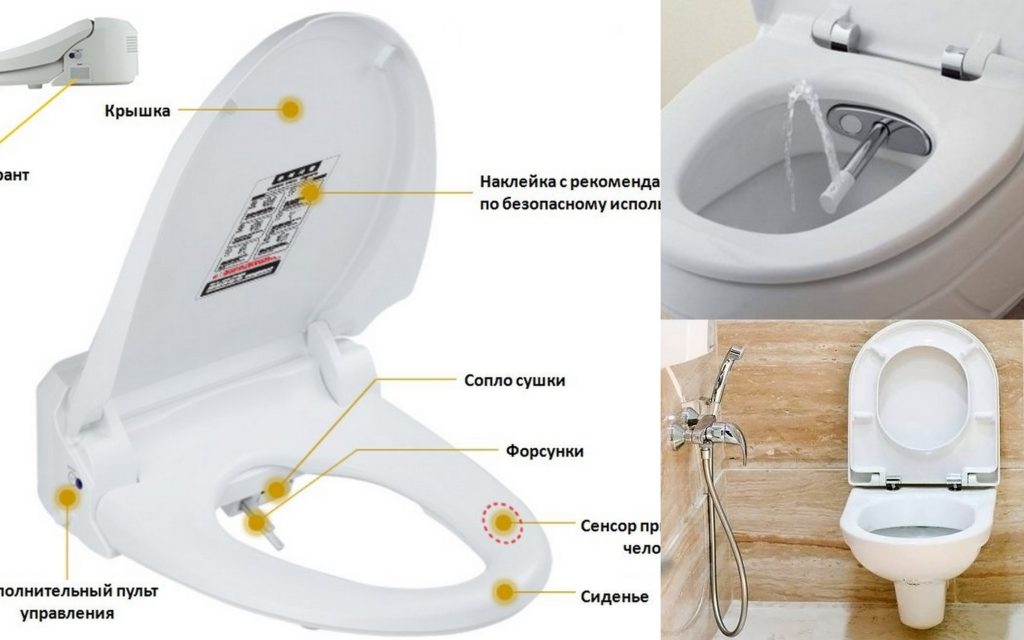 How to sit on a bidet
The rules for using a bidet suggest using it immediately after visiting the toilet. Often people who have only recently become acquainted with the culture of using this plumbing fixture do not know how best to sit on it – with their backs or in front. Previously, it was believed that the jet should be directed from behind, respectively, it was necessary to position the back of the head against the wall.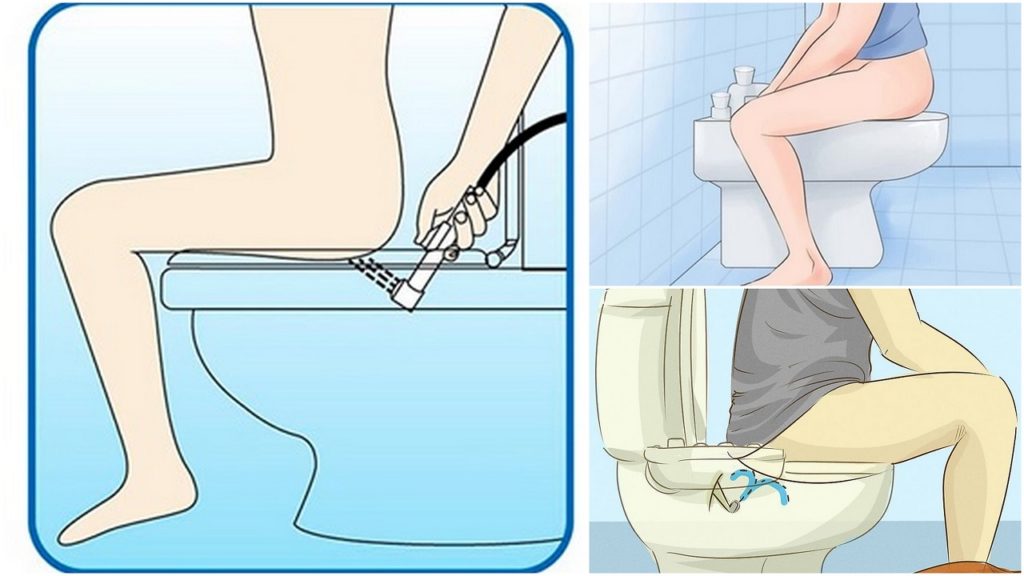 Now, experts do not set such strict limits and argue that you can sit on a bidet in a way that is convenient for a person. It is recommended to use toilet paper first, and soap during the water hygiene procedure. The owner chooses the temperature himself, it is advisable to test it with his hand before directing the jet to the genitals or anus.
The procedure should be completed by wiping the skin with a personal towel or a disposable paper napkin, which is considered more practical, especially if several family members use the toilet at once.
Video how to use a bidet