Types of Gypsum Board Profiles
In 1980, a paper mill owner named Ostyug Sekkett had an idea to create a new building material from gypsum. Initially, gypsum boards replaced plywood and particleboard in small houses. It was during this time that the interesting properties of this material were discovered. The joints of smooth and even cardboard could be seamlessly sealed, making them completely invisible when painted or finished in other ways. Breaking a marked sheet is much easier than cutting it. The consistency in size eliminates cracks in the joints. Gypsum board has made a name for itself in the construction market and has remained an integral part of renovations to this day.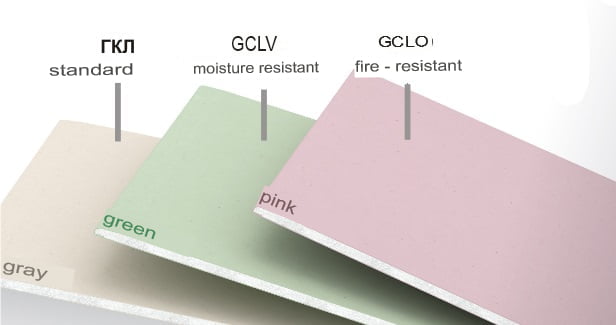 Any construction made of gypsum board is supported by a frame of sturdy and stable components. These include various-shaped guides and profiles that are interconnected using special fasteners. They differ in purpose, application, size, and quality. Making the right choice when purchasing them is crucial, as it will determine the outcome of your work. Using the wrong profile for a particular type of job can result in the need for revisions. For example, it can lead to warping or misalignment of sheets on a partition, visible gaps at the joints, or noticeable waves on the wall. To avoid mistakes during renovations and construction, it's essential to thoroughly understand the types and sizes of gypsum board profiles and know which material is needed for a specific structure.
Ceiling Profiles for Gypsum Board: Sizes and Types
Stud Profile (Designated as: CD or PP)
Perhaps one of the most in-demand profiles for mounting gypsum board on the ceiling. This type ensures secure attachment of the sheets. And if you choose the right sizes, your workspace will be used very efficiently, leaving almost no waste.
CD or PP Sizes:
Profile Length – from 2.5 to 4 meters
Width – 60 millimeters
Shelf Height – 27-28 millimeters

Track Profile (UD or PPN)
These profiles are used for suspending ceilings. These elements are installed throughout the work area because when attaching cardboard sheets, the drill goes directly through them. It is advisable to purchase tracks that already have pre-cut holes (perforated profiles). This makes the installation process much easier.
Sizes:
Thickness – 0.55 millimeters
Length – 3 meters
Width – 27 millimeters
Height – 28 millimeters

UW Profile
This type is very similar to the UD profile described above. It is used similarly but comes in different sizes:
Length – from 3 to 4 meters
Width – from 5 to 10 centimeters
Shelf Height – 40 millimeters
Metal Thickness – from 0.4 to 0.6 millimeters
Partition Profile for Gypsum Board: Sizes and Types
Guide Profiles (UD)
These profiles are suitable not only for ceilings but also for gypsum board partitions and wall cladding. Let's take a closer look: these products have holes for dowels (8 millimeters) on their back. The profiles have a "P"-shaped form and come in various sizes.
Sizes: (the first number indicates the back width, and the second indicates the shelf width)
50 x 40 millimeters
65 x 40 millimeters
75 x 45 millimeters
100 x 40 millimeters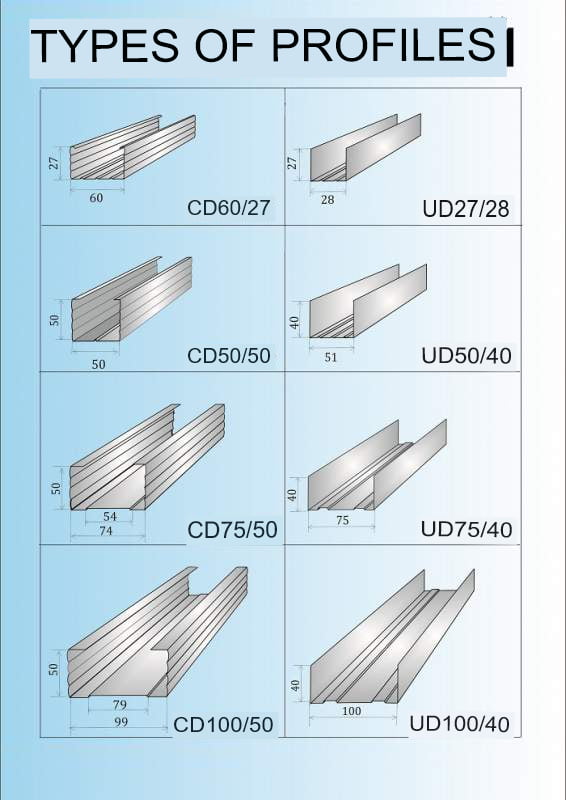 Stud Profile (CD)
For partitions, this type of profile has special grooves along the shelf. The two outer ones are for screwing in screws, and the one in the middle indicates the location of the gypsum board sheet joints. The back width of the stud profiles is the same as that of the guide profiles. This is because the stud fits into the guide.
Sizes available:
50 x 50 millimeters
65 x 50 millimeters
75 x 50 millimeters
100 x 50 millimeters
Reinforced (UA)
This profile is used for door openings in partitions. Its main qualities are strength and resistance to corrosion.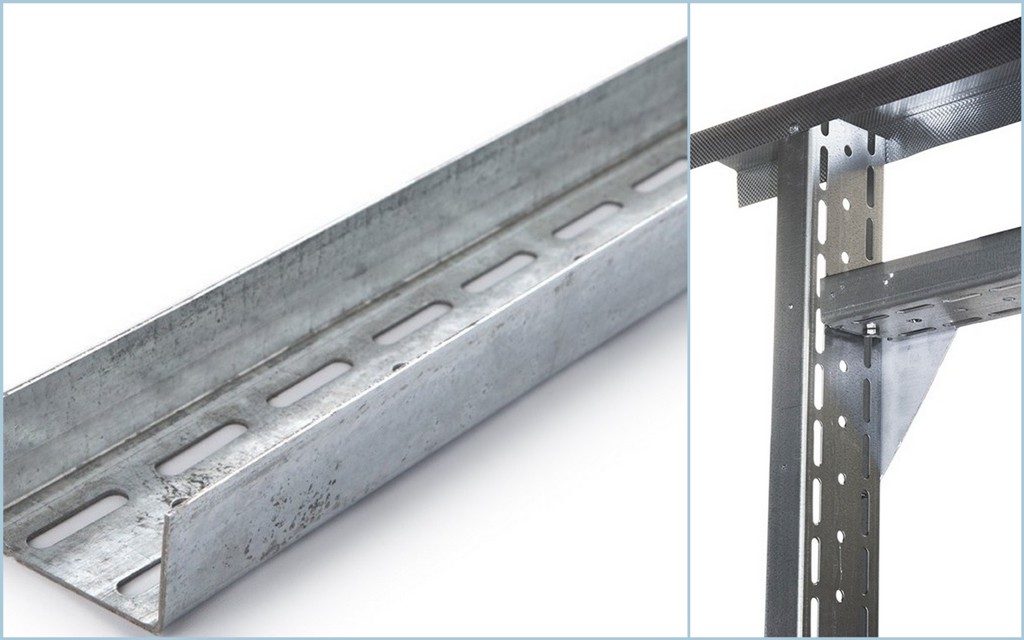 Profile Sizes:
Length – from 3 to 6 meters
Height of the side parts – 40 millimeters
Width of the base – 50 – 100 millimeters
Thickness of the blank – 2 millimeters
Corner – (Protective PU)
Designed to protect the corners and edges of gypsum board partitions from mechanical damage. The profile's surface has holes for plaster to penetrate during finishing.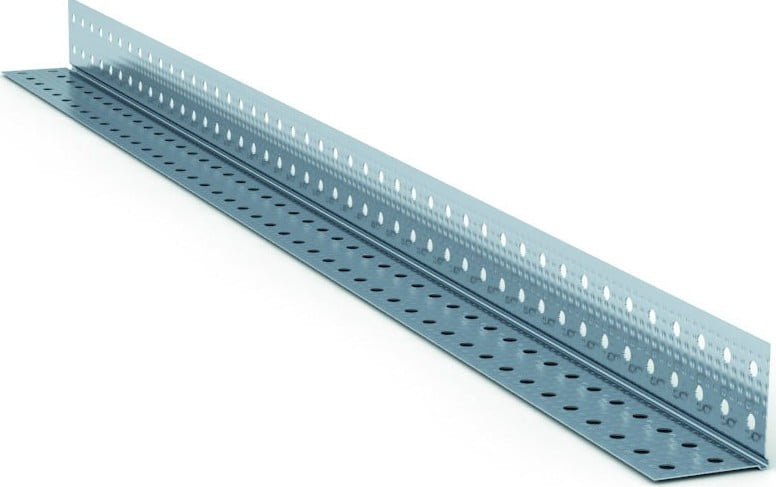 Length – 3 meters
Section – 25x25x0.4 millimeters, 31x31x0.4 millimeters, 31x31x0.5 millimeters
Beacon Profile (PM)
Used for finishing work. It is attached to the required level using construction mixtures. Helps to evenly plaster or putty the wall.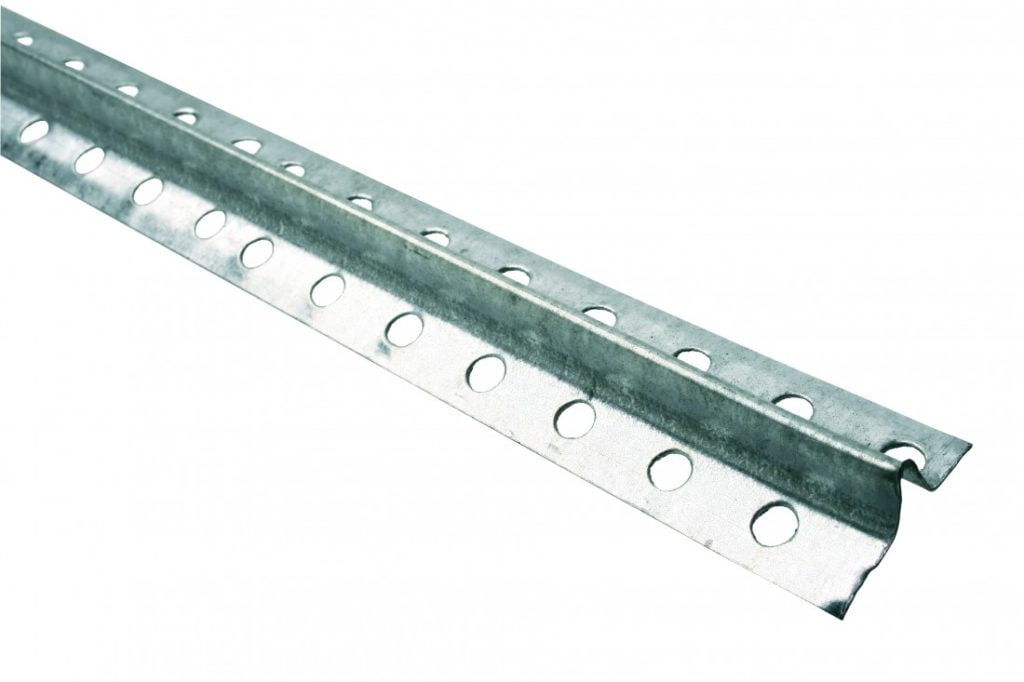 Sizes:
Length – from 2.5 to 3 meters
Width – from 22 to 60 millimeters
Metal Thickness – from 0.33 to 55 millimeters
Projection of the beacon – from 6 to 10 millimeters
Arch Profile (PA) for Gypsum Board: Sizes and Types
This profile has cuts on the edges, which allow the metal product to be precisely bent and adapted to the construction of almost any complex structure. For example, you can create an arch or a shelf in the wall of an unusual shape. There are both concave and convex types of arch profiles.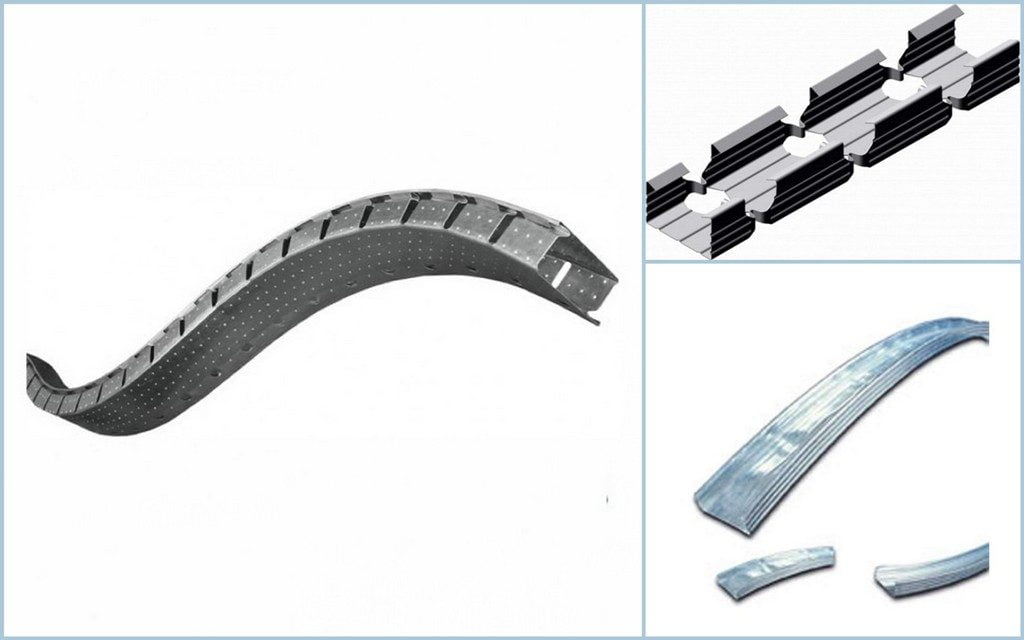 Concave arch profile sizes:
Radius from 500 to 5000 millimeters
Length from 2600 to 4000 millimeters
Convex profiles can have:
Radius from 1000 to 5000 millimeters
Length from 400 to 2600 millimeters
Aluminum and Galvanized Profile for Gypsum Board: Sizes and Types
Profiles for gypsum board are made from various metals. Let's look at the most common types: aluminum and galvanized, as well as their characteristics.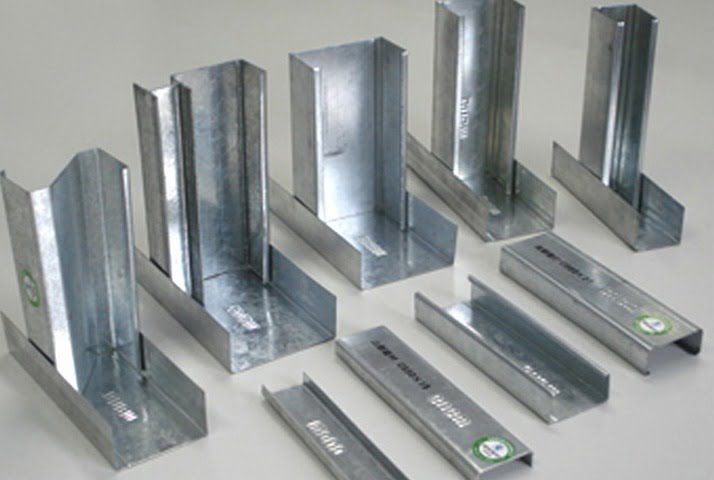 Aluminum Profile and Its Features
Such a profile is not cheap, but it has excellent characteristics, making the high price justified. These profiles are great for constructing window frames or for appliance cladding. For example, if you need to create a niche for a washing machine in the bathroom. This product stands out for its long service life, strength, and lightweight nature. It doesn't add significant weight to the overall structure and is straightforward to install. It is also flexible and resistant even to low temperatures. Builders recommend using aluminum profiles for wall and ceiling cladding.
Profiles of this type can be made from both cold aluminum and warm aluminum. Cold-bent profiles are made from 4-millimeter thick metal and can be bent without heating. They come in different shapes and can withstand a load of up to 1.5 kN per 1 meter of wall.
Galvanized Profile
Galvanized profiles are priced similarly to aluminum ones. They are used for constructing the framework, especially in areas with high humidity, such as kitchens or bathrooms. This is because galvanized profiles are resistant to rust and do not require additional anti-corrosion treatment. Like aluminum, galvanized profiles are lightweight and easy to screw into. Galvanization is also used to create additional stiffening ribs when using gypsum board sheets thicker than 12.5 millimeters.
There is also plastic profile available. Its purpose is to cover the joints of gypsum board sheets on external corners, giving a neat appearance to the finish. Additionally, it is used to cover the transition between gypsum board and other materials, such as wood.
Additional Accessories for Attaching Gypsum Board
To assemble the framework, you will need additional components:
Hardware for Fastening Gypsum Board
Screws are needed to connect all the frame components and mount the gypsum board. There are different types of screws:
Tips for Choosing Gypsum Board Profiles and Accessories
Inspect the profile carefully before purchasing. If you notice rust, it's best to avoid buying such material. Once corrosion has started, it cannot be stopped.
Check the thickness using calipers. Insufficient thickness can cause screws to spin during work.
Avoid profiles with burrs, as they can cause injuries during handling.
Examine the profile from the end. Improper storage in the store can result in the profile being bent. With such a profile, you won't be able to create a perfectly flat construction surface.
Profiles with weak notches can make it difficult to screw in the screws.
Experienced builders recommend double-checking whether the dimensions match those stated in the instructions and reality. Some manufacturers may deceive customers, especially regarding length, which can be shorter by a couple of centimeters.
Inspect the quality of the fasteners carefully. Often, screws may have broken tips or poorly formed notches for screwdrivers.
Thoroughly inspect the plastic plugs of the dowels to ensure there are no defects or excess material, which can make them difficult to insert into holes or even impossible.
Give preference to profiles with point perforation along the strip as they are more rigid and resistant to loads. This structure prevents screws from slipping and allows them to be screwed in at any angle.
Trust well-established manufacturers such as Knauf and Gyprok. However, there are also domestic manufacturers that produce gypsum board profiles of high quality.
Beware of sellers who may try to conceal defects by painting the profile and adding gloss. Pay close attention to such options, as they may not be suitable for purchase.
The product should not be flimsy and should not bend easily when applying light pressure.
In conclusion, the last piece of advice is not to skimp on quality profiles and accessories. As the famous saying goes, "Penny-wise, pound-foolish." If you purchase low-quality or damaged profiles, you may eventually need to redo all the work. Sheets may end up uneven in some places, joints may become visible, or the structure may bend inward. Therefore, choose your materials carefully, and attention to detail is never excessive. Good luck and happy working!